Pet Grooming Services in Wilmington Delaware
The Best Dog Grooming Services Delaware has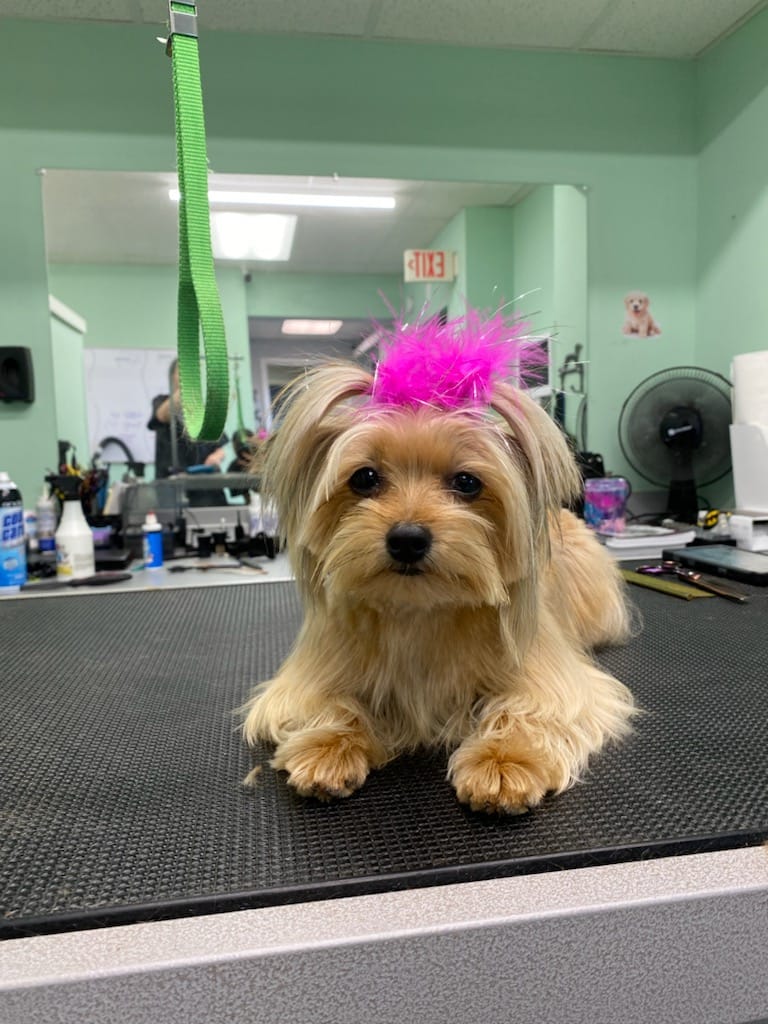 As a company that provides dog grooming Delaware customers love, we desire to be super hygienic and considerate to the pet being groomed. For us, it's always about your pet getting the best care it can receive. We know we are taking care of a family member, and want your pet to leave happy and clean. 
Think about how much you spend on grooming yourself and how healthy you are for it. Our job is to provide the kind of pet grooming in Delaware that is the equivalent of the tender loving care humans give to themselves. As you treat yourself, treat your pet as well! 
We are like a beauty salon but for your wonderful cats and dogs. Our goal is to provide pet grooming Delaware families can trust, knowing that their pets are in the best hands in the city. Call us today to get more details for what we can do for you and your pet.
We Provide The Best Dog Grooming Delaware Has Ever Seen
Everyone wants a dog but not everyone knows what it takes to keep a dog looking healthy and clean. Dog grooming is an essential part of pet ownership that is oftentimes neglected by dog owners who choose to do it themselves, and that may not be the best option for your pet. At Silly Dogs Grooming Services, we provide expert pet grooming in Delaware that's not only quick, efficient, and pet friendly, but is also the best way to keep your dog healthy and happy. 
At Silly Dogs, we offer this service because we're tired of seeing fur babies go through the neglect of being unkempt, and not maintained which can lead to health problems down the road. We have even seen countless groomers who do all the wrong approaches when it comes to giving a proper bath, or grooming method.
Tuesday
9:00 AM - 5:00 PM
Wednesday
9:00 AM - 5:00 PM
Thursday
9:00 AM - 5:00 PM
Saturday
9:00 AM - 5:00 PM
Request your Appointment Today
Kimberly Blaszkow
June 2, 2022.
Great work on my dog!
R. Westmoreland
May 24, 2022.
Great experience every time! My dog always leaves happy.
Alejandro Penaherrera
May 6, 2022.
Great place, great staff, I'm bringing my other lab next week
Kurt Randazzo
April 26, 2022.
It was fine!
nina Klitsch
March 8, 2022.
Wonderful job worry my very difficult dog! I was asked to leave 2 different groomers before finding this amazing shop.
We Provide The Most Trusted Cat Grooming Delaware Has Ever Seen
It is groomers like us that ensure that your cats always look amazingly clean and super cute. At Silly Dogs, we provide the most complete cat grooming Delaware customers consistently return for. Our service ensures that your cat's needs are met so as to remain healthy, and clean all year round. 
Depending on the breed of your cat, they may range from long-haired or short-haired. Even cats that have no hair require special methods for cleaning the skin of oil build-up since they lack the natural ability to do so efficiently. Variety is abundant with our feline friends, all of these coats require a different style of grooming to make sure they can always be at their best. 
As the number one company that provides the pet grooming Delaware pets need, we want to provide your cat with a superior level of grooming that not only gets out the dirt but also caters to the total welfare of your cats. 
While we offer next-level Cat grooming services, we also offer dog grooming services that are unrivaled in all of Delaware and Philadelphia. Our regular customers hardly recognize their pets when we're done. 
We however do not provide mobile dog grooming Newark DE services due to our commitment to ensure that your pets are always comfortable while we groom them. We have found out that while there's a perceived convenience in offering mobile dog grooming, it's not the best for your pet in terms of minimizing stress because it doesn't give enough room to groom your pet adequately.
Are You Searching For The Best Cat Grooming Philadelphia Has To Offer?
It's simple, for the past 5 years, we have provided the best cat grooming Philadelphia has to offer. We do this by servicing all different breeds and hair types. Our mission has been to provide cat and dog grooming in Philadelphia that is at a whole different level compared to our competitors. 
When it comes to Philadelphia mobile dog grooming, we choose not to take part in this commonly experienced way of accessing grooming services. The reason why is because we want to make sure that your pet is as comfortable as possible. We do understand it may not be as convenient but we believe that reducing stress to your pet is a bigger priority. 
Your cats deserve the gentlest grooming touch that smoothens their fur, removes hairballs, and ensures they're in tip-top shape. Next time you want to get the cat and dog grooming Philadelphia has come to love and know, contact us at Silly Dogs today.
We Are The Apex Dog Groomers Middletown DE Families Trust
We are the dog groomers Middletown DE loves and knows, and we understand the business of dog grooming down to a science. The groomers we have at Silly Dogs grooming service are a team of highly motivated groomers and handlers that understand every aspect of grooming all pets of various breeds and hair types. We started this business because we wanted to provide the dog grooming Middletown DE customers deserve. What services do we offer? Full Body Hair Cut: There are some dog breeds that require their coats to be trimmed all over because of how it grows. We also suggest trusting a trained professional to give your dogs a full body haircut so you don't end up hating the result. We've heard terrible stories of pet owners dreading the haircut their pet came home with. We're very thorough in our full body hair cut while considering the welfare of your dog at all times. This ensures that we are not only gentle but also precise to ensure unmatched grooming. A full body hair cut is just one of the many different services we offer in our dog grooming Wilmington DE families love so much. For the best dog grooming Philadelphia has to offer, call or email Silly Dogs Grooming today!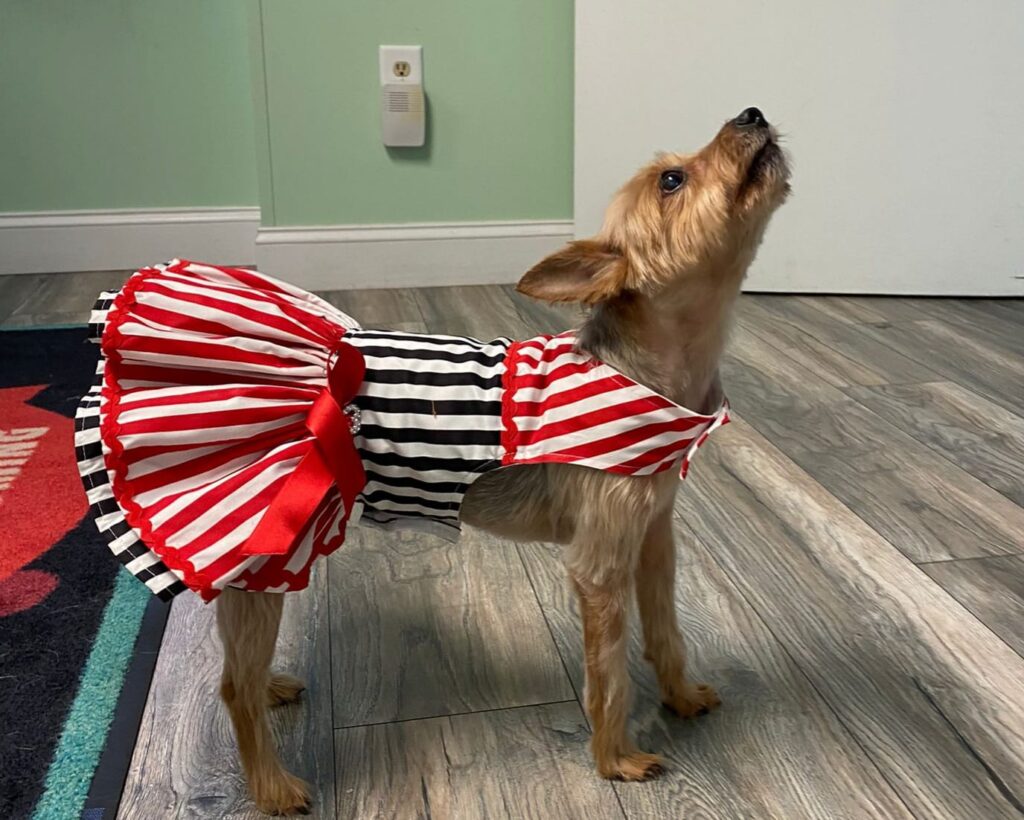 Call Now For The Best Dog Grooming Elsmere DE Families Could Ask For!
Face Trim: Certain breeds of dogs, like the Lhasa Apso, often have coats that grow heavily over the face. Without proper trimming and upkeep, the hair can become an obstruction for their sight, and make it hard to see. A face trim must be carried out periodically to keep the hair around the face clear of the eyes. For any and all dog grooming Elsmere DE customers need, our services at Silly Dogs grooming are the best option when it comes to delicate facial trimming. 
Why should we trim your dog's facial hair? 
For the past 5 years, we have consistently provided dog grooming Newark DE services as well as multiple other areas where you can find us. By working with our company you can trust us to give your pets that supreme luxurious touch that we know your pet deserves. Even if you need the same dog grooming Smyrna DE customers prefer, you can still count on us. 
Your pet deserves the best care and it's always in their best interest to ensure their groomers are the absolute best at caring for your pets. Remember, your pet can't talk, so they rely on you to make good judgment calls for them. Why not call us right now and give your pets the best pet grooming Wilmington DE pets enjoy anytime a grooming is needed.
We Provide Top-Notch Dog Grooming In Philadelphia
Everybody dreads a visit to the vet because nobody likes their pet being in discomfort and we know how vet bills can be high. What pet owners don't often realize is that getting your pet groomed on a regular basis can provide the opportunity to find anything that could be wrong, and easily overlooked. That is why we're the best Philadelphia dog grooming service that pays attention to details ensuring that when we groom your pets, we're looking out for any sign of discomfort, pain, and unusual behavior.
Our anal gland expression services are second to none in the industry and we're your best bet at getting them cleaned. On more than one occasion, we have been able to help identify the onset of a condition in our client's pets thereby helping them seek timely intervention. 
If you're searching for the best dog grooming Northeast Philadelphia has to offer, look no further. We are a service that will treat your pet as more than a business, we will give your pet the care it deserves. In our quest to provide the dog grooming Northeast Philadelphia loves, we have hired the best hands and minds for the job. At Silly Dogs, we are renowned for the care we give our clients' cats and dogs. It is only right that we have the best professionals for this so as to always maintain this reputation. 
When you send your dog to us, we assign a groomer that not only understands your dog but is the best suited to give it the best care possible. When getting dog grooming Philadelphia PA customers can stand by, you deserve a company that is seven days a week, all year round, so as to meet the various seasonal grooming needs of your dogs. When it comes to mobile dog grooming Philadelphia residents may need to work with another groomer. 
Unfortunately, we are not a mobile dog grooming service. This is due to our consideration for your pets. A mobile grooming service does not allow enough space for grooming without feeling too closed in. The comfort of your pet is paramount to us, and that is why we only offer in-house services that guarantee the absolute comfort your wonderful pet deserves. When it comes to  mobile dog grooming Wilmington DE pet owners may need to seek other options because we are not a mobile groomer.
For Dog Grooming Middletown DE Families Can Count On, Call Silly Dogs Today!
The thing with owning a pet is you soon discover they all have individual personalities. We understand this and that is why we have introduced a very specific routine for every pet that comes included with the care we provide. We have ensured that your pet always gets a personalized grooming routine that gives them the very care that can help to make your pet live a long happy and healthy life. 
Currently, we provide the best pet grooming Wilmington DE could offer. Our customers love the results they get when choosing us and our services. We also offer top-notch dog grooming Smyrna DE customers can enjoy too, which is always unrivaled and guaranteed to give your pet the treatment it deserves. This is because most other companies will not go to the lengths we go to so as to make sure every member of our team is well trained, informed and ready to work while enjoying working with everyone's fur babies.
Are You Searching For The Same Dog Grooming Newark DE Customers Trust?
Whether you are just beginning your pet grooming routine, or you simply need a new groomer in town, understand that we want you to always be well taken care of. That is why we have rolled out exclusive custom packages for your pets so they always get the right care for them.
We desire to redefine the face of grooming service in Delaware, Philadelphia, and beyond. 
We have consistently stayed the best Philadelphia dog grooming service for unparalleled top-notch grooming while providing the total experience. We offer teeth brushing and cleaning services that ensure your pet's dental hygiene is well taken care of, as well as feet scoop and trim, bathing, nail trimming and cutting, ear cleaning, and expression of anal glands if they require it. 
It is our goal to provide dog grooming Philadelphia PA customers can rely on, and be the company that is synonymous with excellence and dedication to giving your pets a unique experience. That is why we have created a perfect grooming environment at our facility so your pets can have an enjoyable experience with us. 
So if your goal is to find that one grooming service company that does not compromise on the quality of service, and pays special attention to your pet while ensuring they get the care they need at an affordable price, then give Silly Dogs a call today. We are a company that believes in accommodating every pet's needs, and making the entire experience as easy as possible. Reducing stress when getting your pet groomed can only come from someone who is experienced and licensed. 
Remember, we cater to both cats and dogs of every species, size, and breed. If you have been having difficulty grooming your pet and you need the pro touch that is unmatched in Delaware, Philadelphia, and anywhere we are located, look into our services now. We also believe that a premium pet grooming service doesn't have to cost a fortune. That is why we have the most flexible and affordable payment plans that allow you to give your pet the treatment it deserves.